Join our email list
to receive info. on CD specials
Awaken and celebrate the dream of your soul
as these gorgeous melodies transport you beyond time.
Feel the vibrations resonate deep within your heart
as you remember why we are here...
to create and share our love.
Special Offer - all 3 CDs for $25
A Space Within - solo harp
DREAMS - solo harp
In the Light of Love - solo harp
****************************
VIBRATIONAL HARMONY
a collection of 6 original healing harp CDs that
support and balance the body, mind and spirit
Holiday Special: $50
Retail Value: $70... a savings of $20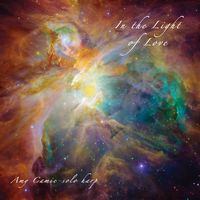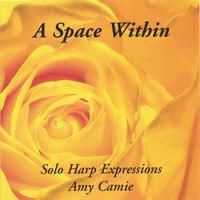 In the Light of Love DREAMS - solo harp A Space Within
3 Gateways The Magic Mirror
PLUS... I Will Always Be With You
Supported by Research
Perfect for Sleep, Meditation, General Relaxation,
Massage Therapists, Yoga, Tai Chi, and more...
Order by credit card using PayPal
Vibrational Harmony Set Paypal Button:
Order by Mail - send check payable to:
BlueStar Productions
1041 Wappapello Lane
St. Louis, MO 63146
Shipping is included...my gift to you!
A description of each CD as it supports balance and healing:
The Magic Mirror
"Inspired Reflections"
Inspired by ancient chants, these healing melodies celebrate and awaken us to the
path of the Sun; calms the nervous system, clears the mind, prepares us for meditation,
and rejuvenates the body. audio sample
In the Light of Love
Inspired by the light path of the Morning and Evening Star, Venus,
as a metaphor of awakening, committing to,
and creating our dreams each and every day. audio sample
DREAMS - the love within
Inspired by the ancient myth, "Nanna and Ningal," this story is a metaphor
for bringing our deepest dreams and desires to conscious awareness,
falling in love with them, then taking responsibility for
manifesting them in the world.
Solo Harp: audio sample
A Space Within
Inspired by the fullness of life's experiences, these soul-filled melodies are feelings...
no words...no titles...simply expressions from a loving space within. audio sample
3 Gateways - Body Mind Spirit
Inspired by the deep remembrance that 'there is no death' and in that awareness,
only love and transformation exist as the body, mind and spirit
come into balance and harmony. YouTube videoTub
I Will Always Be With You
Written as a lullaby for our children after September 11, 2001,
this heartfelt song offers a sense of peace, hope, comfort and
unconditional love to the child in all of us. audio sample
YouTube video