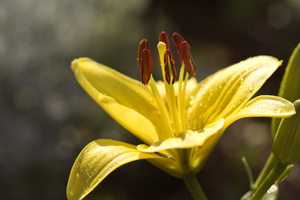 This heart-centered presentation expands our awareness of how we make choices for ourselves and others.
(there was another paragraph here - the definition of compassion)
It is my belief that many women embody this definition of "compassion" at their own expense, always focusing on the care of others and neglecting themselves. This constant outwardly focus may ultimately manifest in serious health issues as a result of their increased stress and anxiety levels.
In this presentation, I share my personal journey of "compassion" as it initially reflected my deep pain and suppressed fears and how my experience of "compassion" shifted as I slowly gathered the courage to travel into the pain and become responsible for what I was experiencing.
In "Women of Compassion" I offer an expanded definition of "compassion" through the understanding of a simple concept called, sympathetic vibration. Within this new definition, each woman finds herself at the center of her decisions, not excluded from them.
At the end of this presentation, I lovingly share some of my original relaxing and healing solo harp melodies to help each woman experience this expanded definition of compassion for themselves.

Here's what women are saying:
"You are beautiful and have reminded me that I am gifted and special. So often I don't feel that. Thank you!"
"I felt totally relaxed during your talk and the music. I loved it. Thanks so much!"
"Amy, very helpful to have the words to express the energy I feel. Your energy and your words have helped me to grow. Thank you."
"Amy, you have confirmed my life, my purpose. I am stunned. Will wait to see and experience more."
"So often when I care for myself I feel guilty and that was so true to hear about compassion in that light..."
"Women of Compassion" can be adjusted to fit any time period.