How You Can Support Our Research
Thank you for your interest in supporting our new clinical trial,
The Effect of 23 minutes of Distinctive Therapeutic Solo Harp Music on Anxiety in Newly Diagnosed Adult Patients Scheduled to Receive Chemotherapy Treatment for Cancer: A Feasibility Study,
which includes
The Magic Mirror
solo harp CD.
Ways You Can Help
all donations are tax-deductible
1. Click image below to donate by credit card
for *Designation - please choose Other-Designation and write in "Therapeutic Harp Music Study"
2. Mail in a Donation - check or credit card
Make checks payable to:

SITEMAN CANCER CENTER
*include a note that it is for the
Therapeutic Harp Music Study
Siteman Cancer Center Office of Advancement
Washington University MSC 1204
7425 Forsyth Blvd.
St. Louis, MO 63105

Click PDF below for more information
Therapeutic Harp Music Study
Click filename below to access file
3.
Share this page with others who could help
The journey to this clinical trial began over 30 years ago with a homemade cassette tape, recorded to help a family friend dying of cancer during her hospice care. Over the years, thousands of people have found a sense of peace and comfort listening to this music and now I'm truly grateful for the opportunity to continue exploring its effect on anxiety levels in newly diagnosed cancer patients.
Offering a compassionate way for newly diagnosed patients to regain some sense of control during the initial few weeks after diagnosis, this study explores how listening to a distinctive piece of music (The Magic Mirror) could help reduce their anxiety level, in turn making the process of receiving the cancer diagnosis and moving through treatment a little less stressful.
Most research exploring the use of music in a healthcare setting is categorized as music therapy. Yet there exists a new emerging field called therapeutic music. Therapeutic music is music that helps the process of healing and supports movement towards health.
Our study uses distinctive recorded therapeutic solo harp music that also controls for variables not often addressed in music-based research such as performer's ability, musical selection, intention, tempo, and dynamics. Controlling for and addressing these variables creates a stronger research design, making it easier to replicate in future studies.
Our feasibility study is the first step toward developing a larger clinical trial exploring the impact of this specific piece of music on anxiety levels in adult cancer patients scheduled to receive chemotherapy treatment.
This clinical trial has been approved through Washington University School of Medicine and will be conducted at Siteman Cancer Center once funded.
Thank you again for supporting our efforts to provide a more holistic experience for those walking a journey with cancer.
Click Image to read article from Ladue News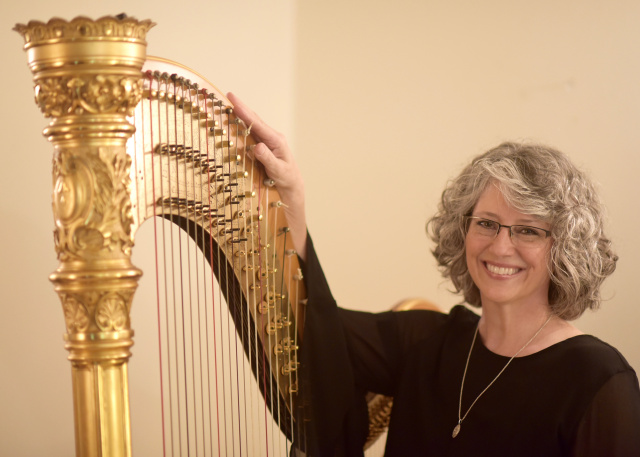 CLICK HERE
to learn about the pilot studies that led to this clinical trial