**********************************
Saturday, May 21st
7:00 - 8:00pm
Eliot Unitarian Chapel
100 South Taylor
Kirkwood, MO 63122
Love Donation for Concert
CDs will be available for purchase

Amy Camie & Aska Kaneko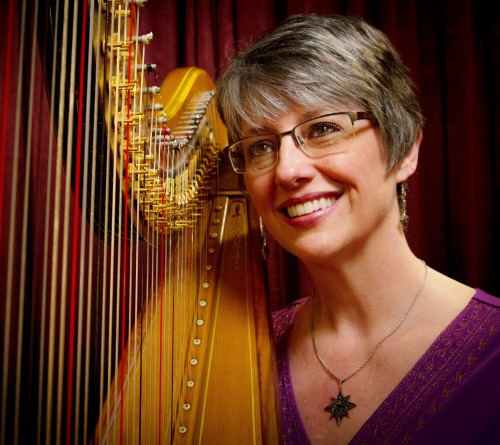 Perform music from their new CD
"A new experience of harp and violin
like you've never heard before;
this music takes you on a tour of cosmic energies,
expressing universal truths in a musical language
that cannot be described in words.
It's beautiful, transcendent and uplifting."
- John MacEnulty
Amy Camie, a gifted spiritual harpist, and Aska Kaneko, an acclaimed international violinist, join together to create a transformative musical experience. With impeccable classical technique, compassion, and open spiritual connection, their inspired and unique playing styles transport the audience into a dimension of sacred communion. Energetic rhythms and soothing harmonies evoke within the listener a loving awareness that touches the soul and reminds us we are all connected.

**********************************

Please continue to enjoy the CDs available.
For a complete listing of past events and concerts:
Amy's Curriculum Vitae
Join Our Email List
to learn about Events