As a Spiritual Harpist, my joy is
awakening memories of wholeness,
harmony, compassion, and love.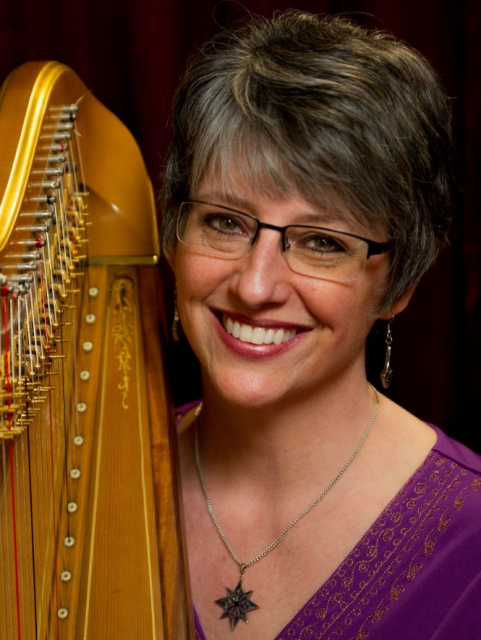 Photo Credit: Ken Calcaterra
Thanks for visiting.
This web site is full of resources to help you "Awaken to Yourself"
through music, videos, journals, photos, insights and spiritual connection.
Enjoy the beauty, joy and love awakening within you.
NEW CD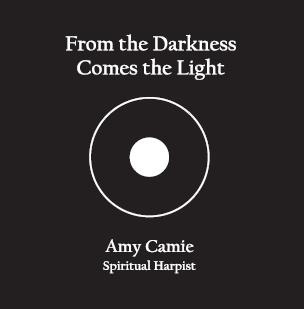 From the Darkness
Comes the Light
solo harp
For more information
Audio Downloads available on
CDBaby iTunes Amazon
These spiritually inspired solo harp expressions,
recorded in the sanctuary of our home,
gently invite the listener to travel to the depths of their soul
and experience the infinite beauty of their love.
"The Magic Mirror"
calms the mind, relaxes the body and gently touches the soul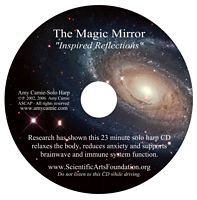 Click Here to learn how this CD supports brainwave and
immune system function, and how your organization
can sponsor this CD then give them to patients,
clients, staff, volunteers and others.
PLUS, did you know....
And this is what makes it all possible...
My husband, best friend and soul mate, John Camie
is the inspiration, motivation and producer of all my original music.
His spiritual vision and inspired insights of our collective past
opens a sacred space for inner reflection and self-discovery.
It is because of our soul connection and purpose,
I have traveled deep inside myself over the last 25 years
through The ORIGIN Methodology of Self-Discovery
to awaken and discover my soul's expression of love
which I joyously share with you.

Photo by Julie Enstall

I truly believe that each of us carries a "soul gift" to share with others.
I hope you enjoy some of ours.
Loving Life... all of it,
Amy

** To introduce you to my music, here are
2 FREE DOWNLOADS to enjoy!**
FREE DOWNLOAD of "Morning Star"
from the CD, "In the Light of Love"

FREE DOWNLOAD of "Expression 1"
from the CD, "A Space Within"
LISTEN & ORDER MUSIC NOW:
..