The ORIGIN Methodology awakens:
Clear
BODY
Clear Subconscious Fears & Old Patterns of Belief
Clean
MIND
Clean Communication within Ourselves & with Others
Connection
SPIRIT
Connection to our Purpose & Unique Self-Expression
Your Journey Begins with The LOTUS Mandalas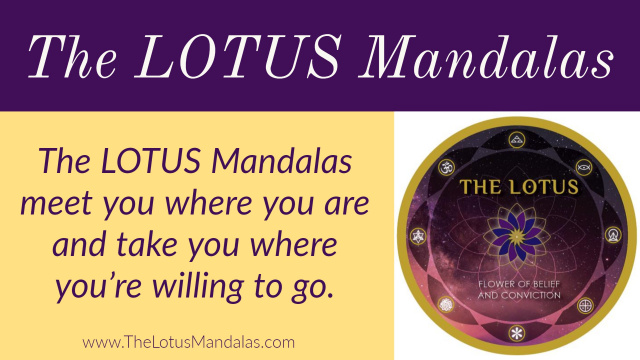 "The unexamined life is not worth living." ― Socrates
The ORIGIN Methodology of Self-Discovery helps create inner balance and harmony by bringing peace to our duality. Your journey begins with The LOTUS Mandalas which help you recognize and clarify patterns of belief.
These beautiful mandalas include symbols, single words, phrases and full messages that reflect feelings, thoughts, beliefs, and choices for action in the present moment.
This is a sacred journey of self-discovery that helps you clear old patterns, clarify communication within yourself, and deepen your connection to your purpose and unique self-expression.
The mandalas reflect patterns and aspects that only you have the power to interpret. Only you know your own truth, and with this awareness you are able to empower and strengthen your beliefs and convictions.
It is a journey of self-love and introspection that takes time, patience, persistence and a commitment to truly knowing yourself.
When you're ready to explore new pathways within you, we'd love to share this new experience.
Personal Reflections
Circles of Self-Awareness
The Lotus Mandala Courses
John's Letter
and Video of How it All Began
Messenger of
The ORIGIN Methodology of Self-Discovery
Click here to read more
about John Camie's background
Experience one of our first meditations with
The ORIGIN Method in this LIVE Facebook video
Click image below to watch
Daily Star Gems and Moon Messages
The ORIGIN Methodology is a multi-faceted system
that includes ceremonies for collective reflection.
Click on the image below to access messages
selected using this beautiful system.
CLICK HERE to watch a video and see the full ORIGIN System
We Appreciate Your Feedback
After you have an experience with The LOTUS Mandalas,
we would appreciate your feedback. Thank you!
Graphic Design of Lotus Mandalas by Cady Chirchirillo
Podcast
Conversations with Ken Calcattera
where we talk about The LOTUS Mandalas
and walk Ken through a personal reflection
Copyright © 2016 John and Amy Camie. All Rights Reserved.
Graphic Design by Cady Chirchirillo. Published by Universal Light Publishing, St. Louis, Missouri. No part of these mandalas may be reproduced in any form or by any electronic or mechanical means, including information storage and retrieval systems, without the written permission from the authors and publisher, except by a reviewer who may quote brief passages in a review with proper credit.
Important Notice: The authors of these mandalas, John and Amy Camie, are not licensed in any field including medicine, psychology, therapy or ministry. All of the information provided comes from personal experience. Blue Star Productions, Inc., Universal Light Publishing, and John and Amy Camie do not expressly or implicitly guarantee, promise or warrant any specific results or response from the use of the content of these mandalas and disclaim any responsibility for any adverse effects that may result from their use. Individual responses or results may differ. The LOTUS mandalas are not intended as a substitute for any treatment plan or recommendation suggested or prescribed by your physician, therapist, counselor, minister or healthcare professional. The sole purpose of these mandalas is to empower an individual on their quest for self-discovery.