Welcome to
Conscious Self-Care
Below are 2 Conscious Self-Care Videos
LIVE EVENT
LIVE WEBINAR REPLAY
Both are approved for Contact Hours & CEUs.

These videos are shared for everyone to view
to help expand perceptions of self-care
through the lens of resonance.
Please Download & Print the PDF FLYERS
below the videos to share with friends & colleagues.

After watching one or both videos below, you may choose to:
1. Purchase professional hours for $30 using PayPal button below - upon completion of your purchase you'll be redirected to a Thank You page with a link to the Evaluation Form. Upon submission of the Evaluation Form, you'll be redirected to a Certificate of Completion download page. If you are not immediately redirected to the Thank You page, please contact me.
Scroll down now to watch the video
LIVE EVENT - Approved for Contact Hours & CEUs
LIVE WEBINAR REPLAY - Approved for Contact Hours & CEUs
Original Handout from MERCY Center Event
Click filename below to access file
This course is approved for Contact Hours, CEUs, and CPUs
To receive Contact Hour/CEUs credit, a completed Evaluation is required upon which you will be directed to a separate page where you can download a Certificate of Completion.
RN, LPN, LMHT relicensure:
Greater Kansas City Chapter of the American Society for Pain Management Nursing is approved as a provider of continuing nursing education by the Kansas State Board of Nursing. This course offering is approved for 2.7 contact hours applicable for RN, LPN, or LMHT relicensure. Kansas State Board of Nursing Provider Number: LT0279-0412 GKCC453. INFORMATION FLYER TO POST
PSYCHOLOGISTS and Licensed Persons whose licensing board accepts APA Sponsored Programs:
This program is cosponsored with The Center for Human Potential of America, Inc. The Center for Human Potential of America, Inc. is approved by the American Psychological Association to sponsor continuing education for psychologists. The Center for Human Potential of America, Inc. maintains responsibility for this program and its content. This course offering is approved for 2 CEs to psychologists and any mental health licensed person (i.e., clinical social worker, mental health counselor, marriage and family therapist) whose licensing board accepts APA sponsored programs. INFORMATION FLYER TO POST
The State Committee for Social Workers has approved this course for 2 contact hours for Social Workers through the organization Care Choice Care Management, Chesterfield, Missouri.
INFORMATION FLYER TO POST


THERAPEUTIC MASSAGE AND BODYWORK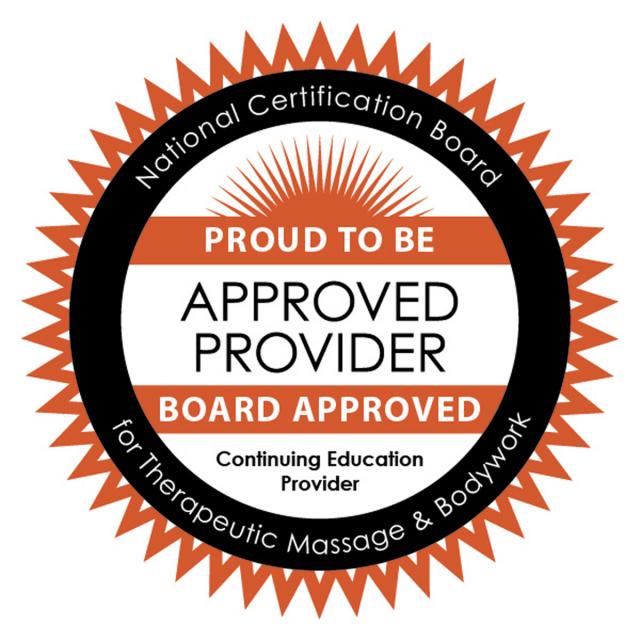 The National Certification Board for Therapeutic Massage and Bodywork (NCBTMB) has approved this self-care home study course for 2 CEs through the Approved Provider, Amy Camie. CE Provider number 1000332 with an expiration date of January 30, 2026. INFORMATION FLYER TO POST
THERAPEUTIC MUSICIANS:
The following National Standards Board for Therapeutic Musicians (NSBTM) Accredited Programs have approved this course for 2 Continuing Professional Units and Continuing Education Units:
Bedside Harp, Accredited since 2017 (CPU)
Clinical Musician Certification Program (Offered by Harp for Healing, LLC), Accredited since 2008 (CEU)
International Harp Therapy Program, Accredited since 2008(CEU)
Music for Healing and Transition Program, Accredited since 2008 (CEU)
INFORMATION FLYER TO POST
A Public Viewing Certificate of Completion is available to download with the Educational Outline of this course (Objectives, Content, Time Frames, Presenters, and Teaching Strategies ) that can be submitted for possible credit from your institution or licensing board.

For other licensed professional groups interested in approving this course for contact hours, please contact me.
***************************
Overall Objective of the Course:
"Conscious Self-Care" introduces an expanded understanding of resonance and how our energetic presence affects those around us. With this expanded perception we gain a deeper understanding as to why it's important to take care of ourselves, what simple intentional choices we can make throughout their day as we're empowered with new ways to recognize old patterns of behavior in order to make different choices. The ultimate goal of "Conscious Self-Care" is to inspire compassionate change, creating harmonious and thriving environments.
Objectives:
1. Identify the difference between sympathetic resonance, forced resonance, and entrainment
2. Determine how one's energetic presence affects those around them
3. Define "Conscious Self-Care" as any intentional choice that supports one's physical, emotional, mental, spiritual, and/or creative well-being.
4. Evaluate different conscious self-care options such as breathing and simple meditation techniques, music, and essential oils that fit into one's daily routine
5. Integrate the use of daily conscious self-care options in one's personal and professional lives
Agenda:
* Introduction and demonstration of resonance, sympathetic resonance, forced resonance and entrainment
* Relating the understanding of vibrational resonance to personal energy and importance of conscious self-care
* Introduction of simple self-care choices, easy meditation techniques, healing artwork in work/home spaces, high-quality essential oils - emphasizing as you take care of yourself, you're better able to care for others
* Music as another self-care option, experience the difference between familiar vs. unfamiliar music and when to choose each type, and discerning the difference between music therapy and therapeutic music

Planning Committee Members:
Amy Camie, BA, CCM
Patricia A Dulle BSN, RN-BC, OCN, CHTP
Susan Signorino, LMSW, CMC
***************************
For additional healing harp meditations, new videos,
module lessons and PDF handouts, you'll love the expanded
Conscious Self-Care on-line course, available for $90.
This expanded course is also approved for the same Contact Hours & CEUs above.
You do not need to use the PayPal button above for $30 if you purchase this expanded course.
***************************
Sampling of Comments from Audience Participants:
"Listening to this program brought a whole shift in perspective in my conscious awareness of my energy and how I show up as a caregiver in my career, in my home, and as a caregiver to myself and my own needs. As a nurse and a musician, I found this content extremely informative, useful, and practical to apply. The content of this program provided me with a new mindset that I was able to put to practice immediately, and the content was so beautifully and clearly presented by Amy and her magical healing harp! I highly recommend!"
"Very appropriate to helping give better nursing care. Very different than what I expected."
"Well done. Very interesting and a new way of thinking."
"Very new information - very well presented." "Wonderful, contemplative theories."
"As an engineer, we're taught these concepts. I just never thought to apply them in this way."
"Such important concepts for self-care and helping others - thank you!"
"Too bad more clinical caregivers couldn't access this presentation. It would be so helpful for our ill patients."
"Very enlightening. I understand more about sound, vibrations and how through music/sound our inner selves can be healed."
"Very good information that I will use in my interpersonal relationships in my personal and professional life. Thank You!"
"Very useful information-can apply to real life."
"Excellent presentation. I can apply this daily."
"Makes so much sense - thankful you made us conscious of this"
"Such a wise message of self-care...one cannot pour from an empty cup. Everything is connected - love it! Totally enjoyed the info and actually better understand vibrational energy, which I am sensitive to."

"I didn't know what to expect from the course and I was so wonderfully grateful to have attended! I spent a 44 year career as a Physical Therapist, always busy beyond reason with my daily schedule, caring for others. Self care was not part of me, and was riddled with guilt that it was selfish, learned in my family, etc. ... Only when the pandemic put the brakes on, did I stop and say enough, stop this treadmill! I needed to learn self care to live. And I pursued courses. As they say there are no coincidences...all is meant to occur; and here was your webinar! You have a beautiful, gentle, easily grasped knowledge of conscious self care and I am very grateful for your teaching style! Thank you so much for today's webinar. ... Thank you, Amy, for your wonderful style of teaching! Namaste."
"The pieces about harmony vs. meeting the other person where they are or trying to bring them to your frequency is SO RELEVANT to interpersonal relationships and social work in a professional setting. SO ENLIGHTENING - THANK YOU! THANK YOU! THANK YOU!"
"So helpful and practical! You have helped bring new insight and confirmation of our practices and values! Thank you a million!"
"I've often thought of some of these concepts, but thinking about them in terms of vibrations adds another dimension to them. My concepts have expanded and have become enriched."
"You presented a side of emotion and feeling that I never would have thought about existing - you showed that humans can connect without words, which don't always do justice to what we feel."
"I learned many new theories about not only how music can effect one, but how to get in touch with myself using only myself."
"Amy, very helpful to have the words to express the energy I feel. Your energy and your words have helped me to grow. Thank you."
"I think of all the messages you sent in the video, the one I like the best is that doing little things for yourself just because they feel good is a form of self-care. It's not a huge event, doesn't make any demands, doesn't take any time, doesn't require an extra commitment or another thing for the to-do list. It just gives permission to do little things that make you smile, even if that smile is a hidden smile that only you can see. It can be as simple as a thought. It can be simply looking at Montana's blue sky and saying, "that's what I love about Montana." It can be as simple as looking at the picture of someone you love and smiling. It can be warm sunshine. It can be feeling the warmth of a cup of tea. It's something that can be done multiple times during the day to maintain a joyful, peaceful, contented spirit. It's not an island of self-care that can only be accessed at certain times or locations, it is more like a stream of self-care that is always flowing, always accessible if we only open our eyes to it. It's very simple and is the kind of self-care that works for me. I'm glad to see it being recognized. Thank you."
Mary Stevens, CCM, VAHTP
Director, Harp for Healing
Clinical Musician Certification Program