Sunday, August 1st

1:00pm - 3:00pmCST
upon completion of your PayPal purchase.
you'll be redirected to a REGISTRATION Page
Please fill this out to receive the Zoom link via email.
Are you feeling a bit overwhelmed?
Need a gentle space to slow down for a couple hours?
Join me for this LIVE Webinar where you can exhale, relax,
and reflect on what's most loving and supportive for you.
Join me as we explore
* how to transform chaos into harmony
* how resonance informs our choices
* how our energetic presence affects those around us and
* why it's important to take care of ourselves, especially as we care for others.
Wondering what to expect?
Imagine listening to healing therapeutic harp music as personal experiences and memories gently emerge.
Through a new understanding of vibrational resonance, an expanded perception of self-care inspires feelings of compassionate change within you.
You are now empowered with a deeper connection within yourself and are motivated to make intentional choices that lovingly support you throughout the day.
You leave the webinar with simple and effective ways to 'turn the mirror' and stay connected to yourself in every moment.
This webinar is approved for Contact Hours, CEUs, and CPUs
RN, LPN, LMHT relicensure
Greater Kansas City Chapter of the American Society for Pain Management Nursing is approved as a provider of continuing nursing education by the Kansas State Board of Nursing. This webinar offering is approved for 2.7 contact hours applicable for RN, LPN, or LMHT relicensure. Kansas State Board of Nursing Provider Number: LT0279-0412 GKCC304.
PSYCHOLOGISTS and Licensed Persons whose licensing board accepts APA Sponsored Programs
This program is cosponsored with The Center for Human Potential of America, Inc. The Center for Human Potential of America, Inc. is approved by the American Psychological Association to sponsor continuing education for psychologists. The Center for Human Potential of America, Inc. maintains responsibility for this program and its content. This webinar offering is approved for 2 CEs to psychologists and any mental health licensed person (i.e., clinical social worker, mental health counselor, marriage and family therapist) whose licensing board accepts APA sponsored programs.
The State Committee for Social Workers has approved this webinar for 2 contact hours for Social Workers through the organization Care Choice Care Management, Chesterfield, Missouri.


THERAPEUTIC MASSAGE AND BODYWORK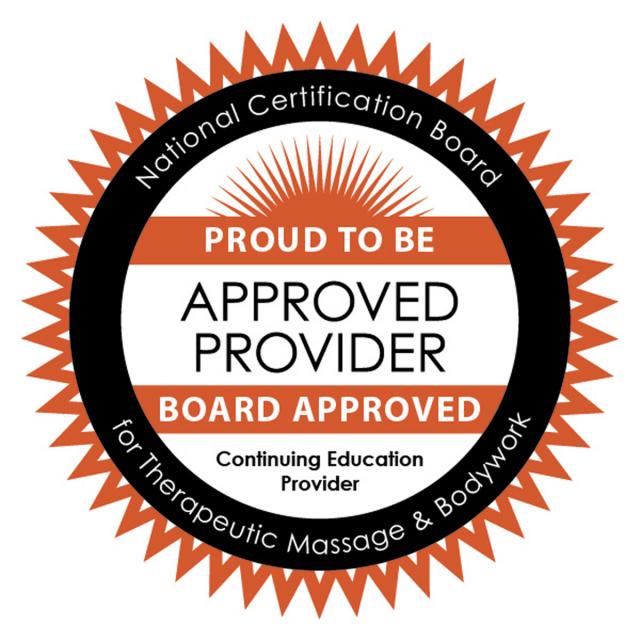 The National Certification Board for Therapeutic Massage and Bodywork (NCBTMB) has approved this distant learning webinar for 2 CEs through the Approved Provider, Amy Camie. CE Provider number 100032 with an expiration date of January 30, 2023.
THERAPEUTIC MUSICIANS
The following National Standards Board for Therapeutic Musicians (NSBTM) Accredited Programs have approved this webinar for 2 Continuing Professional Units and Continuing Education Units:
Bedside Harp, Accredited since 2017 (CPU)
Clinical Musician Certification Program (Offered by Harp for Healing, LLC), Accredited since 2008 (CEU)
International Harp Therapy Program, Accredited since 2008(CEU)
Music for Healing and Transition Program, Accredited since 2008 (CEU)
***************
************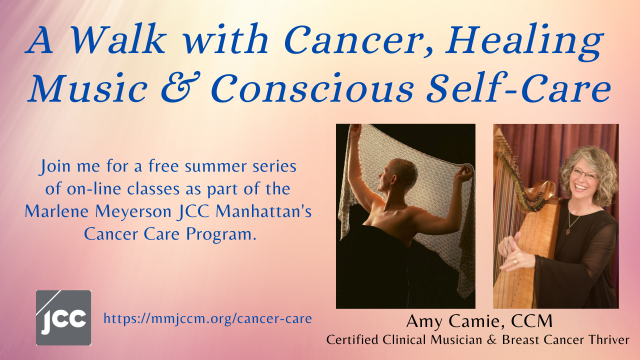 Are you or a loved one living with or beyond cancer?
If so, I invite you to join me on a journey of self-discovery as we explore life lessons, experience healing harp meditations, and enjoy inspiring insights encouraging us to embrace the fullness of who we are with loving compassion as we live with and beyond cancer.
CLICK HERE
to watch video clips from one of our classes
Click dates below to Register
All classes are 5:00pm - 6:15pm CST
Join us for 1, 2, 3, or all 4 classes
LIFE LESSONS
When I'm caught in doing, I'm resisting being
Change is constant so dance within the moment
I have the choice to choose how to live my life
It's OK to have my own belief system
LIFE LESSONS
It's important to take time for myself
Listen, trust and choose that which is most loving and supportive to me
The only way to know a feeling is to feel it
LIFE LESSONS
A shift in belief, expands perceptions, and alters the experience
Judgment and assumptions restrict possibilities
My healing comes from within
Sunday, Aug. 22
LIFE LESSONS
Release attachments and live fully without masks
Be open to love and allow it to flow freely
I AM not my experiences...I AM soooo much more!
Each Life Lesson comes from personal experiences
with breast cancer outlined in my book:
How others experienced this class series:
Amy,
Thank you for sharing your class, "A Walk with Cancer, Compassion and Conscious Self-Care" to members of the Cancer Support Community of Greater St. Louis. In reviewing the program survey results, I learned that after participating in your program, our participants felt lower levels of stress, lower levels of anxiety, felt more hopeful and felt more connected with others.
About your instruction, one member stated, "her teachings are practical, lovely and given gently."
I am grateful you reached out to share your story, your gifts and your energy and provide the healing space for our community members to breathe. I would love to explore offering this class again in the future.
Warmly,
Dannie
Dannielle (Dannie) Hodges, (She/Her) MSW, LCSW
Program Director
Cancer Support Community of Greater St. Louis
***************
************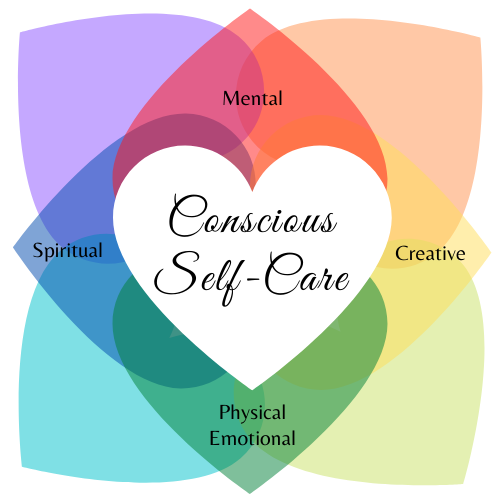 CLICK HERE
to learn more about the Conscious Self-Care on-line course
***************
************
Do you love listening to my music, expanding self-care perceptions
and/or discovering new aspects about yourself?
If so, I invite you to join my Patreon community for $5 or $10/month.
In exchange for your support, I'll share new music, meditations,
downloads, and other special gifts with you!

I truly appreciate your support.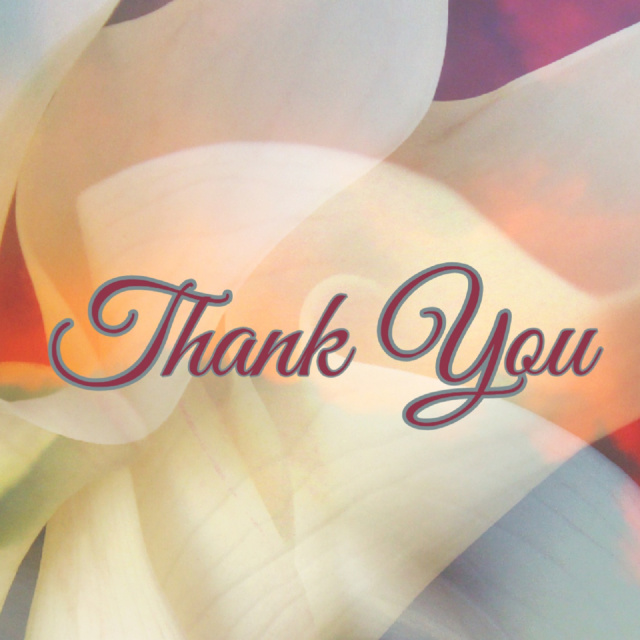 ***************
************
to stay up to date on new music, videos and events!
***************************
For a complete listing of past events and concerts:
Amy's Curriculum Vitae