A book about living life fully!

Read now on Indie Missouri
BiblioBoard Library mobile and web platform
click image below to open

Purchase & Download EBook:
as a Friend ($5/month) or Supporter ($10/month)
to unlock a PDF download of this book
and gain access to more exclusive content
In December 2010, Amy Camie received her first of two breast cancer diagnoses and chose to walk her journey from a place of love rather than fear. "Loving Life…all of it," is her reflective and inspiring memoir about how to live life fully and honestly from a place of inner peace, joy, acceptance and love.
Having walked a spiritual path for over 25 years with her husband, John, Amy's unique understanding of this time of transition and awakening of ancestral patterns of behavior provided a universal perspective from which she interpreted her experiences.
In "Loving Life…all of it," Amy shares how she compassionately acknowledged old memories and embraced them without judgment as they presented themselves during her treatments. Her journal entries and insightful life lessons illustrate how self-love and honest exploration go hand-in-hand to speed the healing process. Each chapter concludes with a gentle step-by-step guide encouraging the reader to take time to reflect and acknowledge their own thoughts and feelings.
As a recording artist, therapeutic harpist, and inspirational speaker, Amy effortlessly weaves her knowledge of vibrational awareness and spiritual wisdom into her daily walk with life.
As her beliefs expanded, her compassionate self-love grew and her discovery of purpose strengthened from within. This book is a gem in the midst of chaos, confusion and fear. It offers readers renewed hope and inspiration regardless of their life circumstances.
Table of Contents
Forward by Marti Soler
Preface
Reflections
Life Lesson 1
It's OK to have my own belief system
Life Lesson 2
I have the choice to choose how to live my life
Life Lesson 3
It's important to take time for myself
Life Lesson 4
Judgments and assumptions restrict possibilities
Life Lesson 5
Be open to love and allow it to flow freely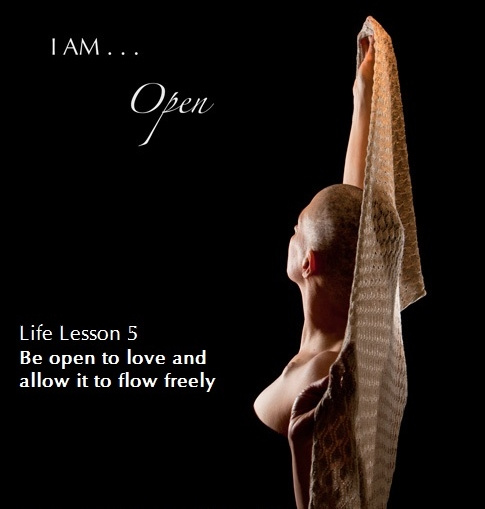 Life Lesson 6
A shift in belief expands perceptions and alters the experience
Life Lesson 7
Change is constant so dance within the moment
Life Lesson 8
The only way to 'know' a feeling Is to 'feel' it
Life Lesson 9
When I'm caught in 'doing'...I'm resisting 'being'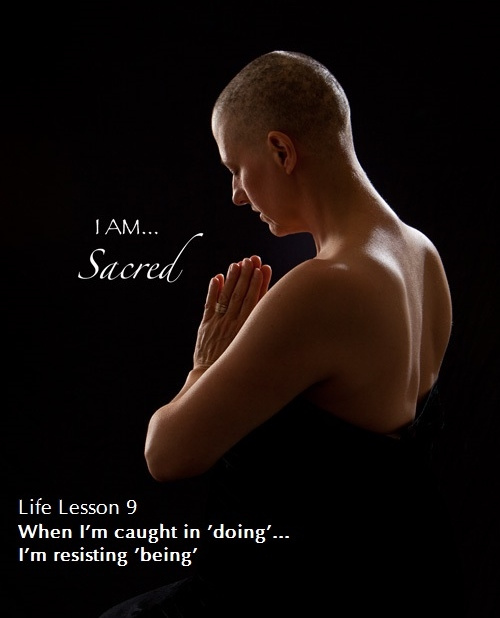 Life Lesson 10
Listen, trust and choose that which is most loving
and supportive to me
Life Lesson 11
Release attachments and live fully without masks
Life Lesson 12
My healing comes from within
Life Lesson 13
I AM not my experiences...I AM Soooo much more!
Light Lines of Love
My walk continues
Appendix 1 - The ORIGINS Process
Appendix 2 - Stress Relief and Self-Care Ideas
Appendix 3 - Quantitative Brainwave Studies
Appendix 4 - Saliva Sample Studies
Excerpts:
This book is…
a window into my conscious
walk through life, one step at a time;
a mirror of my shifting beliefs, expanding perceptions,
compassionate self-love, and discovery of purpose;
about living life fully and honestly from a place
of inner peace, joy, acceptance, and love;
a reminder that life is full of precious experiences
from which we may choose to remember who we are
and why we are here…to love.
...In the first section, Reflections, I reveal a mosaic of memories, beliefs, experiences and insights which prophetically created the pathway on which I walked my journey with cancer. Each section is a unique piece of my life's tapestry, woven by the Divine, which continues to imbue each moment of my life today, as I am a culmination of all my experiences.
....My cancer diagnosis was an opportunity to awaken and align my past experiences with a new paradigm, a fresh perspective and a renewed connection to my purpose. It didn't happen overnight. Preparation for my journey with cancer began years before my diagnosis.
...I have spent many years searching for that something that I thought would help me feel whole and complete. There always seemed to be a longing, a questioning of "is this it?", and a feeling that the grass must be greener on the other side. What was I missing? Why didn't I feel full and complete? I couldn't describe it with words but I could feel it…whatever it was.
...As the conversation turned toward me, I froze in fear and could barely play two notes. It was a life changing experience for me to feel that type of paralyzing fear even though I was with dear friends who were there supporting and encouraging me to let go and step, one note at a time, into this unfamiliar territory.
...Our memories are not only held within our minds, or subconscious, but also within the unconscious cellular memory of our bodies. Within this cellular memory are also the vibrational imprints of our ancestors. These ancestral memories lie dormant, below our conscious awareness, until that time when they are awakened by sympathetic resonance, a similar frequency, familiar experience, thought, belief, fear, etc.
...The inspired "I AM…" photographs throughout this book were taken by the brilliantly gifted photographer, Julie Enstall, after my second round of chemotherapy. It wasn't until I was formatting this book that I realized there was an "I AM…" image for each Life Lesson. Join us for monthly gatherings
Read expanded excerpts on
Purchase $9.99 EBook
Click image to DOWNLOAD PDF of image

TESTIMONIALS:
This is a touching anthology of your journey. It is well written and sensitive. I believe that this story can help others face such a journey. It shows how such apparently tragic events in ones life can be turned into a positive experience…out of bad can come good.
Amy Camie has been a pioneer in composing, performing and researching the role music plays in healing our bodies. For years she has played her harp for those in hospital outpatient departments soothing the nerves and bringing joy to staff and patients alike. What is more, her beautiful composition 'The Magic Mirror' has been shown through scientific research to enhance the listener's immune system, inducing a state of relaxation and contentment that is the perfect antidote to the considerable stresses borne by people undergoing therapy for cancer. I play this piece to all patients with cancer and other chronic conditions in my medical office, and never tire of its simple beauty.
In 2011, Amy herself was diagnosed with breast cancer and this wonderful and totally honest book plots her hazardous journey through the traumas, and surprising insights, encountered in the ensuing months. Written as a personal journal, it is both easy-to-read yet profound. After each brief chapter, or 'Life Lesson', there is room for the reader to make his/her own notes and comments, as Amy describes the challenges that every person diagnosed with breast cancer will confront.
Selecting just one of many vital insights, I found Amy's description of how she came to terms with her chemotherapy - a concept so foreign to one so focused on natural healing - the most revealing.
In her own words: "I became even more grateful as I visualized my healthy cells 'sacrificing' themselves while actually helping me to become more sacred within....in a very sacred way, chemotherapy actually accelerated my spiritual growth!"
These words will help so many faced with this dilemma.
The book is illustrated with photographs taken of Amy during the experience by Julie Enstall. Amy's strength and serenity shines through these images as strongly as through her words and her music.
"Loving Life... all of it" will find a prominent place in my waiting room; I warmly recommend it to all women, and men, as they face - and eventually recover from - such an overwhelming time in their lives.
Robin Kelly(www.drrobinkelly.com) is a medical doctor, researcher, multi-award-winning author, TEDx presenter and musician from New Zealand. His latest book The Human Hologram – Living Your Life in Harmony with the Unified Field, was awarded 'Science Book of the Year' at the 2011 US National Best Books Awards. His previous book The Human Antenna - Reading the Language of the Universe in the Songs of Our Cells, was awarded 'Science Book of the Year' at the 2008 US National Best Books Awards.
www.charliprathercounseling.com
What does healing look like?
Through the tool of Amy's music,
I have seen the process of healing and wholeness
manifest in the peace and calm repose
of people stricken with devastating illness.

As a Healing Touch Practitioner in a large medical center,
I use Amy's music in the therapy that I practice.

As the sessions begin and the music plays,
I witness the release of stress, pain and anxiety that many hold in.

As the session progresses, the depth of comfort can be seen
and felt as a melting away of a weight that is shed.
Blessings,
Merry Schlegel RN, HC-BN, CHTP, OCN
Coordinator of Inpatient Integrative Medicine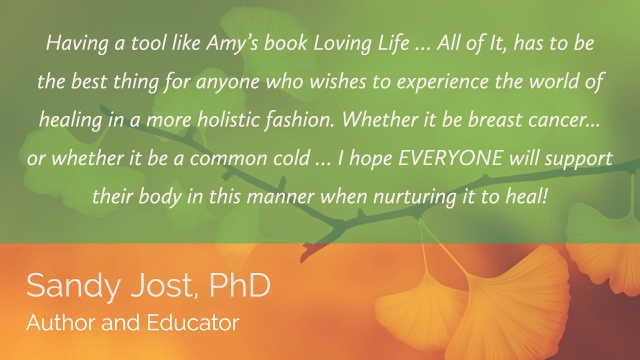 In all the years I have known Amy Camie, she has been a person who has "walked her talk". By that, I mean, someone who has reached out to everyone with the same genuine love and compassion and a strong need to give to those who were willing to receive. She especially had a "calling" to help those with cancer through her inspired music.
When Amy speaks, everyone listens, including the divine beings that surround her and help her on her own journey. When she was diagnosed with cancer herself, she made a conscious choice to walk through it with the same kind of love and compassion that she had provided for so many others who had had cancer. She approached even the disease itself with love, understanding and deep wisdom that she had been given this experience in order to grow deeper spiritually and to love herself as unconditionally as she had always loved others.
The old cliche that "a picture is worth a thousand words" takes on new life and meaning as one studies Amy's photographs! Julie Enstall and Amy Camie have created a photographic masterpiece of the different moods and phases that someone with a life-threatening illness experience. Amy's willingness to be so emotionally exposed and vulnerable shows up in each photo. She allows her inner self to be captured in these photographs that speak volumes about the realness of the person she is and continues to be.
Anyone with a diagnosis of cancer or who has a family member that has been diagnosed will benefit from reading " Loving Life...all of it" . It is not a book about cancer; it is a book about how love and faith go hand-in-hand to speed up one's healing process instead of accepting one's deathing process. Amy's book is glaringly obvious that a cancer diagnosis is not a death prognosis!
"Loving Life...all of it" will lift you up and give you renewed hope and inspiration, no matter what circumstances you are coping with in your own life. Amy's courageous journey is a reminder to each of us that we have within us a goldmine of wisdom and self-love...Amy's story teaches us how to tap into it! May you all walk in your own inner beauty!
Namaste...
Marti Soler
Author of Whispers of the Soul-Reflections on Love, Loss & Healing
Grief Specialist
AuaaAuAua
Purchase $9.99 EBook
A SAMPLING OF LOVING COMMENTS FROM FRIENDS
WHO WALKED THIS JOURNEY WITH AMY
I am saddened by your news of breast cancer and yet I can feel your peace coming through your words. I am so optimistic about your outcome and also believe that this journey is one with great meaning for your life, your life's work, and for all of us who love you.
You are amazing! Even in your times of trial you continue to be a light and a shining to example to all. You truly live your life gracefully.
I am inspired by the way you are moving to embrace the whole experience and allow your Divine Love to take you where it will in this lifetime...You are so eloquent and graceful, it is clear that your relating of your experience is meant to be a form of guidance for everyone. Thank you so much dear Goddess, dear Sister!

You are not only the most amazing harpist but a beautiful and insightful writer!
Amy, you are setting such an amazing example. The best and brightest energies are lit up in you, showing the rest of us a way to move along on a journey like this.

YEP you are indeed blessed with insight and courage to have willing accepted this challenge in order to teach and inspire others to learn, prevent and live while conquering cancer …. you are my hero dear one in light.
I'm thrilled about your deep work. The healing you are doing for yourself, your ancestors, the whole lineage, for women and for all of us. We all are called or will be called to redress, each in our own way, our karma and to extend ourselves fully and completely to meet the Divine... all our 'pain" pulling us out of ourselves to know this Divine holding... so many blessings for you! I am honored, deeply honored to witness and share your inner journeys... thank you for your eloquence.

This is the most remarkable and beautiful communication that I have ever received. The openness, the detail, the clarity, the spiritual harmonics and love are all great gifts to the world.
Gratitude and love to your whole family for showing us all how to walk through scary times with such grace, courage and faith!
I love that you allowed the acknowledgment of the fear and grief... Your tears of honesty inspire me to do likewise through the changes life brings whether they are small or large. Bravo for jumping into everything that's here in each moment. You are brave and beautiful and very special! I know you are moving with the current of your life, not fighting it, not trying to mold it, just allowing and being with and sharing with me and others! You move me...
Wow! I just finished reading it all. This is really big… and the fact that you are sharing so much of your life, love, fears, etc. with your friends. I'm sure this will help others who will someday walk the same walk.
I am in awe of your journey and the sacredness you are allowing yourself to find along the way.
I just finished reading all your Journey to Love messages. And though I am so saddened that you have to take this journey because I know it is not an easy one, I am at the same time uplifted by your acceptance and trust. I am also very aware of how many people you will uplift and inspire throughout the rest of your life as a result of this experience.
Amy, you have been a portal through which people can find their way to receive that gift of peace in its purest form through your music. Thank you, again and again.
God must have been present in full array to help you do all the processing you have been through in your mind and heart. I am sure just writing all you did has helped with your understanding, and should and will help others wrap their minds around their medical experiences. By the time everyone hears, you will have thousands of prayers from those who know you, or hear about you, and many will gain from your acceptance and shared understandings. That you could put the experience into words took courage beyond the expectations of many who have also been through it, or those who have concerns about their own health problems. When our God created you, God made one unique, beautiful, talented young woman who is willing to share her incredible feelings as she sorts through the experiences. Not only is your harp music heavenly, so is your understanding of what is happening.