Are you looking for more
clarity, peace, and harmony
in your life?
If so, Welcome!

You've found a safe place to exhale, relax,
and discover the fullness of who you are.

I invite you to
Tune In and Awaken to Yourself
with
healing music
conscious self-care
inspiring books
empowering articles
beautiful videos,
and
gentle paths of self-discovery.
Take your time and explore ~
there's a lot of love here
As Seen On & Featured In:


Let's Stay Connected
CLICK HERE
to access my LinkTree page where
all social media links are at the bottom
Do you love supporting the arts?
I invite you to become a Patron through Patreon.
For $5 or $10/month, you'll support me as an artist
and receive lots of gifts & exclusive content as a Thank You!

My CCM certification is through Harp for Healing
For more information about all accredited programs, visit: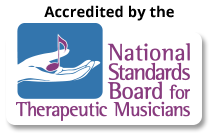 Member of the American Harp Society



Charter for Compassion Arts Partner

Offering gratitude for the services received through the VLAA.