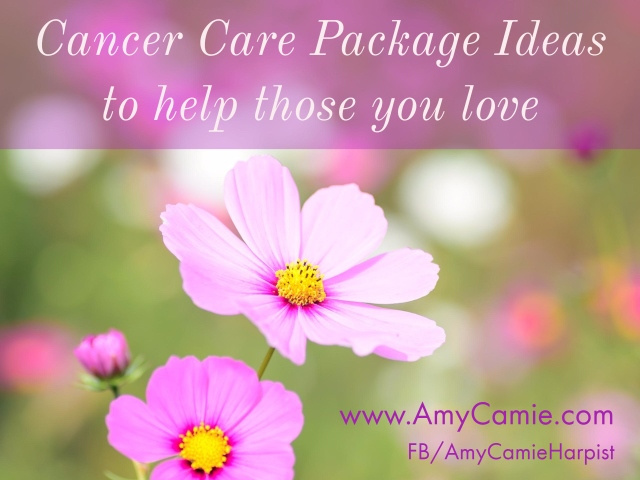 Do you have a friend or loved one recently diagnosed with cancer?
Here are some ideas that may offer comfort and support: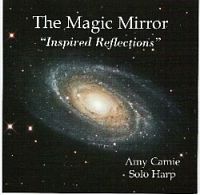 "The Magic Mirror" solo harp CD has helped thousands of people sleep and has been shown to have a positive impact on brainwave and immune system function...I listened twice a day...a great gift for the patient and caregivers

High quality essential oils can help with nausea, pain and anxiety.
Biotine Mouthwash (great for dry mouth during chemotherapy)
Peppermints for dry mouth
Water Bottle to encourage drinking enough water especially before chemotherapy
Journal to encourage the expression of thoughts, feelings, fears, dreams, etc.
Banana Boat AfterSun Lotion I used it as soon as radiation treatment starts...don't wait until skin gets red
A bottle of 5mg Melatonin capsules...I took 15 mg. every night...it promotes sleep plus healthy cell development and hair follicles. PubMed and Review Article
Probiotics help support digestive functioning. I personally take doTERRA's supplements and PB Assist. Always get approval from your doctor before taking any supplements
Plastic lemon squeeze bottle...warm lemon water is great for the liver
Green tea sampler
Thermal light-weight lunch box/bag for packing healthy snacks to take during chemotherapy
Pretty soft scarf would be nice for when the hair falls out
Cozy, soft blanket to keep warm during treatment...my temperature dropped every night and I would be feezing before bed so extra blankets were great
Small Neck Pillow
Warm Footies to wear around the house
Funny Videos
Gift cards to gas stations, local restaurants and grocery stores so everyone in the family can breathe easier
Cleaning for a Reason coupon to help with house cleaning
The Best Cleaning Products For Every Situation - a detailed go-to guide for cleaning ideas and products
Bali Women's Microfiber Crop Top Bra - I loved this bra while going through radiation treatment - it breathes, it supports, it's pretty, it's light
You can tell your loved one about the free classes and support groups
available through the Cancer Support Community
Here's a website full of valuable information I didn't know when going through my treatments -
hope it helps: FINANCIAL RESOURCES FOR CANCER PATIENTS
You could also include a link to my Resource Videos and my book, "Loving Life...All of It - A Walk with Cancer, Compassion and Consciousness"
"Loving Life...all of it"
a book about living life fully!
Hope that helps!!