Pediatric Pilot Study
Presentation at the American Academy of Pediatrics National Conference
I am truly grateful to Dr. Anu French, Kristy Shaughnessy, and Dr. William Collins
for the time, energy and love they put into creating, implementing, and analyzing the results
of this pilot study with "The Magic Mirror" solo harp CD.

The findings were presented at the American Academy of Pediatrics
National Conference & Exhibition in Orlando, FL.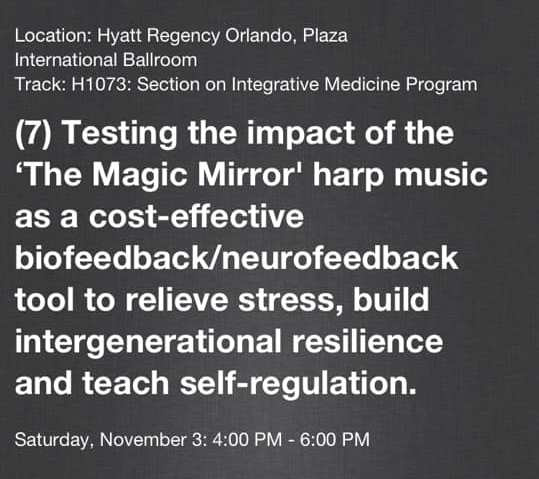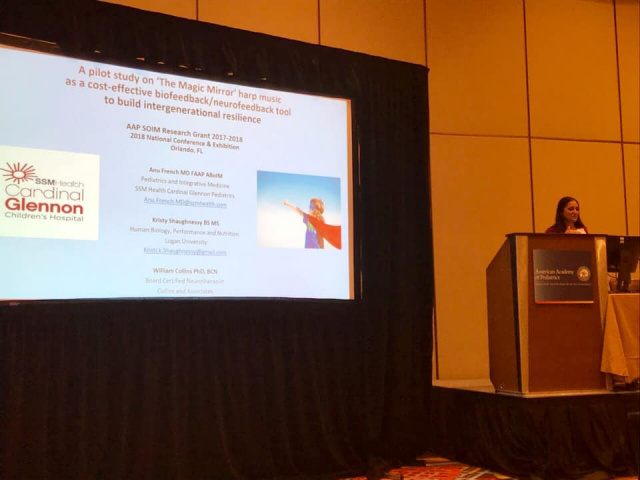 Here's a quote from Dr. French after her presentation:

"Our pilot study on 'The Magic Mirror' harp music (by Amy Camie, Harpist)
as a cost-effective biofeedback/neurofeedback tool to relieve stress,
build intergenerational resilience and teach self-regulation,
was well received at the AAP's Section On Integrative Medicine Session!
Thanks to SOIM research grants from the AAP/MPPPA and hard work by Kristy Shaughnessy,
our wonderful research assistant, we showed positive outcomes in resilience and
QOL (quality of life) scores and calming of QEEG brainwave patterns
supporting our hypothesis that this healing music by Amy Camie
has powerful psychoneuroimmunological effects to help reverse inflammation/toxic stress."
Below are images of the Poster Presentation from the conference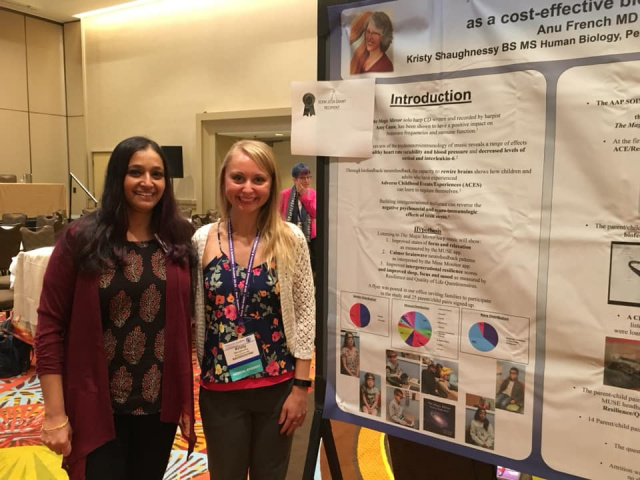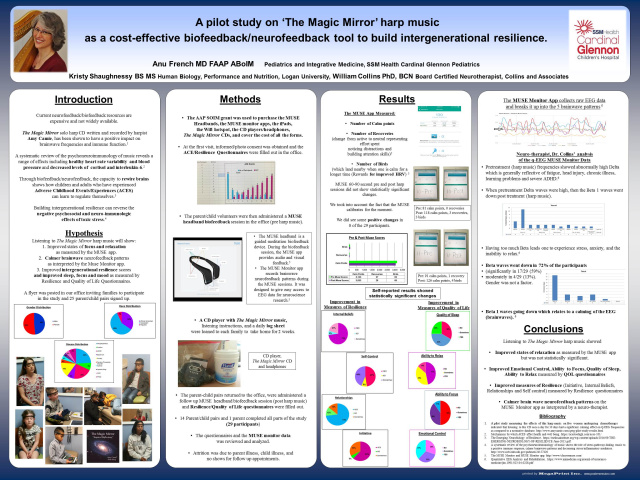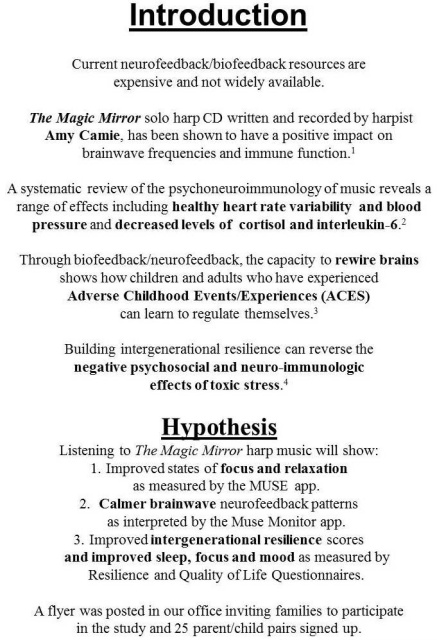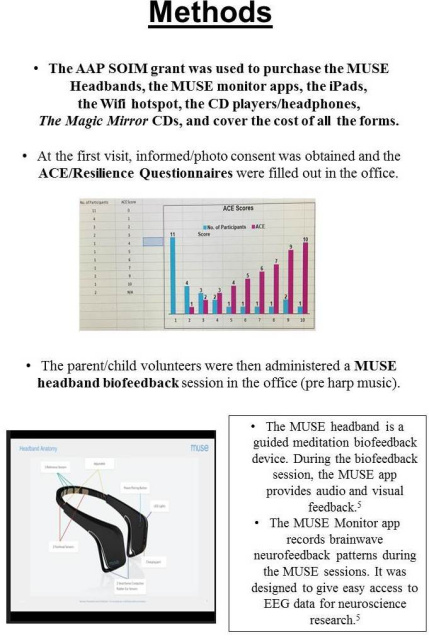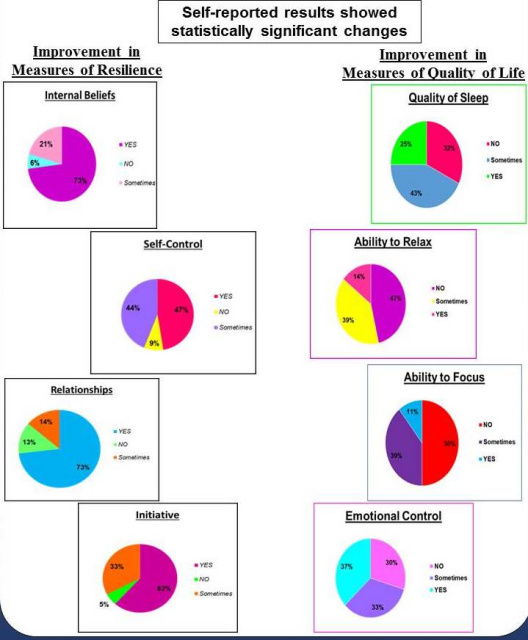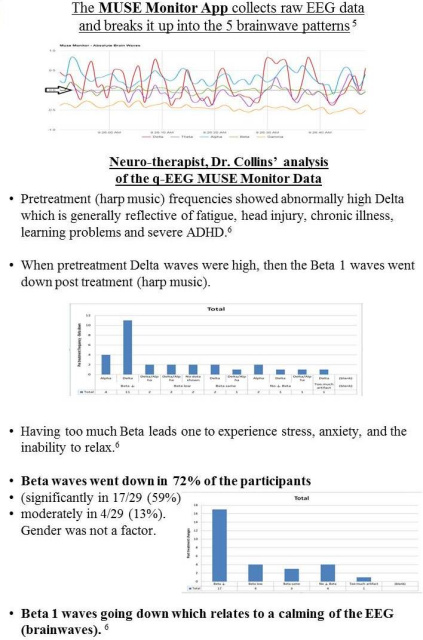 To Learn More about:

The Magic Mirror CD
CLICK HERE

Dr. Anu French
CLICK HERE

Dr. William Collins
CLICK HERE

Kristy Shaughnessy
CLICK HERE
Listen & Download The Magic Mirror from
HEALINGHARPMUSIC.COM
DOWNLOAD AMY'S
ARTIST STATEMENT and RESEARCH BACKGROUND
Currently there is no media on this page